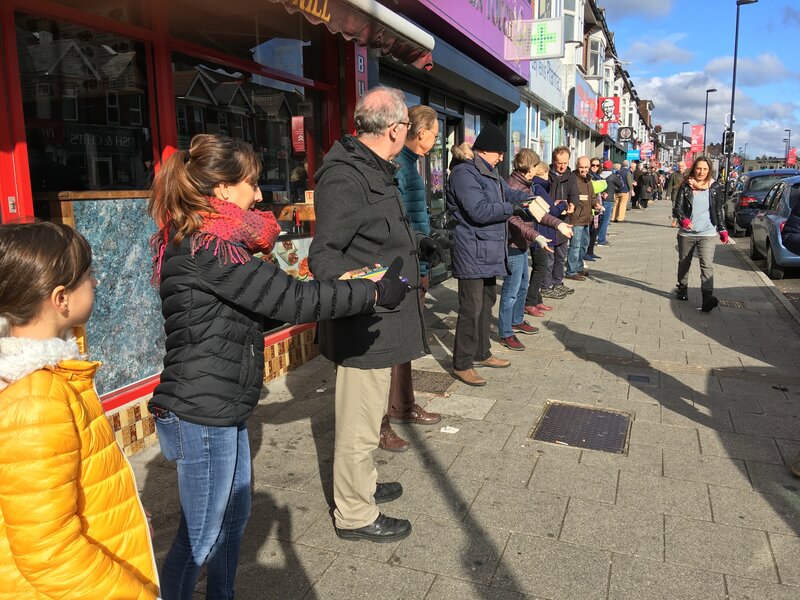 The Story
"Jess and I had an interesting time on Friday morning at Oxford Town Hall, looking at the room in the cellar which for many years was used as a poppy appeal store. It is full of stuff, some of which is at least 10 years old but at that is at the front, there will be older things at the back.
Jess is arranging for a van to come from Aylesford to collect it all, which will come with a couple of sturdy helpers, but we will need a few more people to form a human chain to get it all out and safely on its way. I don't think much if any of what is there is heavy (stacks of collecting trays and quite a few probably empty collecting tins mostly) and someone will need to shake all the tins as there may still be money in some of them, so it isn't a task that needs muscle as much as a willingness to get stuck in for just an hour or two to clear it all. Jess can organise some lunch/refreshments for those involved as a bit of a very small, meagre, RBL reward.
so, I wondered if the Area Team might like to pitch in? There's nothing like a bit of fun, purposeful shared activity for team building …
Lynda
Lynda Atkins"
The Requirement
A few bodies to help out in creating a chain to move the stuff out of Oxford Town Hall ready to go back to Aylesford for recycling.
RV Details
Oxford Town Hall, if any one does manage to attend Please ask for Ben or Davia on arrival and you will be pointed in the right direction.