Want to know more about us, try here – About Us.
The 2018 Riders National Rally
(sorry, its members or guests only).
The West Pennines region are proud to be hosting the 2018 National Rally, which will be held on Friday 27th to Sunday 29th July at Rolls Royce Sports and Social Club, Skipton Road, Barnoldswick, BB18 6HJ
The theme for the rally is 'Witches and Warlocks'.
There is space for a number of campervans ( please note that there is no electric hook-up), as well as plenty of space for tents on the camping field.
Lancashire has some fantastic riding roads, and beautiful scenery for you to enjoy.
All the catering will be done by the club, so is all indoors, as is the entertainment.
24 hour tea and coffee making facilities will be available.
Your ticket price of £20 pre-booked or £25 on the gate includes:-
Welcome packs
Great bands
Trade stands
Ride outs
Secure bike parking
Hard standing for caravans and campervans
Hot showers
Disabled facilities
To book a place, go to THIS PAGE.
Previous National Rallies;
---
Royal British Legion Campaign for Remembrance of the First World War.
THANK YOU
Say 'Thank You' to the First World War generation who helped to shape our world as we know it today.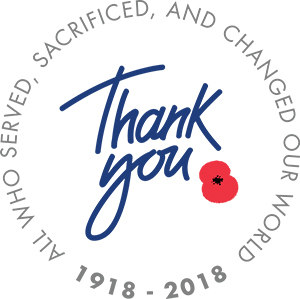 In the final year of the WW1 centenary, The Royal British Legion is inviting the British public to say 'Thank You' to the First World War generation who served, sacrificed and changed our world.
Members of the public from all walks of life can join our movement to express their gratitude to those who gave themselves to the war effort and rebuilt a better nation from its darkest hour.
Between 8 August and 11 November 2018, we'll be asking the nation to say Thank You in their own way; whether online, at work or where they live. As the year progresses, more news on the Thank You movement will be announced on this page.
For more information, please contact us at thankyou@britishlegion.org.uk.