Want to know more about us, try here – About Us.
Royal British Legion Campaign for Remembrance of the First World War.
THANK YOU
Say 'Thank You' to the First World War generation who helped to shape our world as we know it today.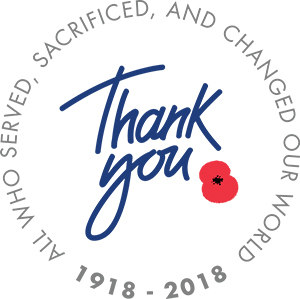 In the final year of the WW1 centenary, The Royal British Legion is inviting the British public to say 'Thank You' to the First World War generation who served, sacrificed and changed our world.
Members of the public from all walks of life can join our movement to express their gratitude to those who gave themselves to the war effort and rebuilt a better nation from its darkest hour.
Between 8 August and 11 November 2018, we'll be asking the nation to say Thank You in their own way; whether online, at work or where they live. As the year progresses, more news on the Thank You movement will be announced on this page.
For more information, please contact us at thankyou@britishlegion.org.uk.
---
GP90
Many members of the Riders Branch represented their local Branches at the GP90 march through the Menin Gate, as well as our own Branch representatives.
Here are some pictures of the March 'borrowed' from Facebook.